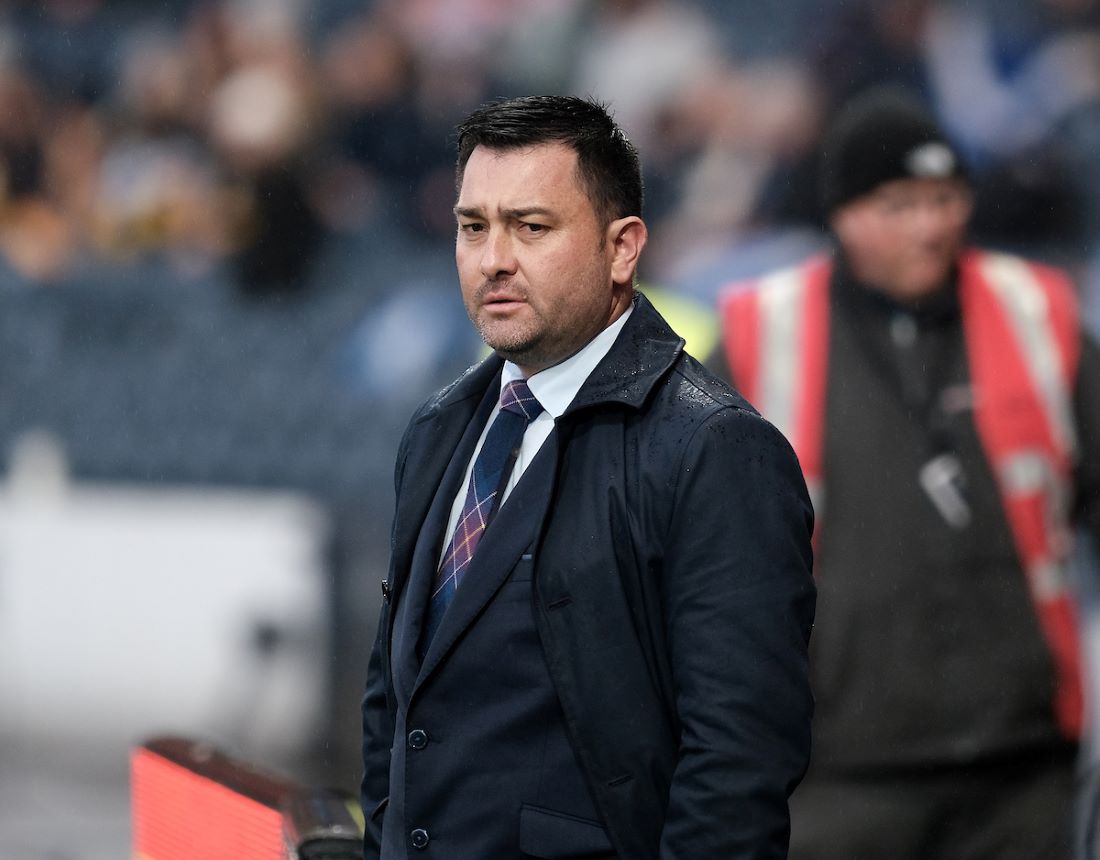 A big few months lie ahead for Scotland boss Pedro Martinez Losa and his squad as they contemplate an upcoming battle to reach the FIFA Women's World Cup next summer, writes CATHERINE ETOE.
Scotland have reached the European play-offs with one game to lose in their World Cup qualifying group and they will know their opponent on September 9 in the draw.
The play-offs, involving nine group runners-up, are scheduled for October 6 and 11, but two matches are on the schedule for Scotland first and should prove valuable preparation for whatever lies ahead.
The biggest test will come on September 2 when Scotland travel to Zwolle for a friendly with the Netherlands, ranked sixth in the world.
Four days later, Scotland will be looking to end their World Cup qualifying group on a high when they travel to Torshavn to take on the Faroe Islands.
In the long run, Martinez Losa has lost the services of Rangers striker and senior squad veteran Jane Ross as she recovers from an ACL injury. AC Milan's Christy Grimshaw is out on short notice but is still returning from a medical issue.
But the Scottish head coach is expected to welcome Fiona Brown from FC Rosengard and Rachel McLauchlan from Rangers after injury and Emma Mitchell from Reading after maternity leave.
Martinez Losa sounded full of beans as he met the press in Edinburgh earlier in the week.
Here's what he had to say about welcoming Emma Mitchell's baby into the fold, the Netherlands, what he learned at Euro 2022 and his thoughts on Sarina Wiegman's leadership and passing from the talismanic Caroline Weir to the club he followed as a child, Real Madrid…
On Emma Mitchell and Fiona Brown's international return:
PML: They have a lot of experience. Emma is in a position we don't have backup from Nic for. [Docherty]. She has international experience, also character.
Fiona can play in many different positions. We lost Christy Grimshaw and [Fiona] is a player who can play at right-back in Sweden but can also play on the wings in both positions. She is a competitor and a very good character and she will help us to continue to build the mentality.
The main thing is to get them on board to raise the standards of our training and our competitiveness right now, and then they can compete for a position. Also in view of the play-offs, it's time to see if they are at the best level.
On helping Emma bring her baby to camp:
PML: There are times in a career where our role is to support as much as we can, not just Emma but also for example Jane [Ross], if she needs anything, it's also up to us to be there to support her. You can't expect players to represent their country and give everything, because you give everything when you're on the pitch, and you don't give it back when you need something. And obviously, motherhood is a special occasion where every woman needs the support and the platform to come back to if you decide to get back to your best as soon as possible.
On how they can help Emma:
PML: The logistics, she will bring someone to help her when she trains. We will be flexible, we are human and we must facilitate. I think it's the best for Scotland, it's the best for the player. I hope it's ok. A baby is always good, it brings energy and that's good news. I am also a father and [children are] one of your motivations.
On preparations for the Netherlands given their managerial changes:
PML: The patterns and the way the players play doesn't change and they have a lot of good players and we can see them succeed in other countries. I remember at Arsenal when we brought in Sari van Veenendaal, Danielle van de Donk, Vivianne Miedema, Dominique Janssen, all those players are proving they have an amazing football education so I don't think it will change much .
On this friendly match in Zwolle:
PML: Our goal is to face one of the best teams in Europe and that's what we're going to focus on. We have our ambition to experience these kind of games and participate in these kind of games, also aligned with the next game which is the Faroe Islands which will be totally different.
On the need for quality opposition before the play-offs:
PML: If we want to participate in World Cups and international competitions, we have to face these challenges all the time and we don't have to be afraid to play at Hampden Park, to play on large grounds, to expose our players. We need more of that, we were unlucky not to qualify for the Euros so how can we get that kind of experience, we need more of that.
Over this coming period with regard to his own pressure:
PML: This is why you train. You cannot be afraid. Of course, you can't avoid that feeling of being a little nervous, but you're also the leader and have to bring calm to the team. We saw a great leader like Sarina [Wiegman] – I know her very well – but [even] from the outside we feel that she is in control of the situation, she brings calm and confidence to the team. I don't think players can handle all these situations if they don't have that kind of leader, especially in modern football. So it's part of my job, I have the responsibility, but I'm excited about it. There can only be two paths – it won't be the end, the journey has been [we have] Work to do. Now we have the last sprint where we feel we are building something good, the players are involved, we are strong as a group.
On whether watching the Euros was difficult as Scotland manager:
PML: It was frustrating to be there and see all the excitement and the atmosphere because I really believe we have the players and the level to be in the competition. On the other side, I tried to have a more critical look to analyze certain teams with which we can be at the same level, opponents like Belgium, Austria, Switzerland, Finland, Portugal, and these teams are very mature, not only tactically but in terms of body language, energy level, tactical discipline.
On Caroline Weir looking revitalized at Real Madrid:
PML: When you take on a new challenge, it's because you have ambition. I just spoke with her a few times, but she seems like a happy player. I think her style of play fits very well with the way Spanish teams want to play, so she probably feels she has an important role and maybe a bit more freedom.
She's a creative player, so as a second striker she can do whatever she can create. Teams will learn over the course of the season how to tag her because she's an important player but, yes, physically she looks fresh. At the moment she's a player who's leveled up and we probably thought something was going to happen with Caroline Weir because she's a world-class player. What we want her to do is produce that consistently, which she has the ability to do.
The good thing is that now I have one more excuse to travel to Madrid!
Rangers regain leadership of the Scottish Women's Premier League