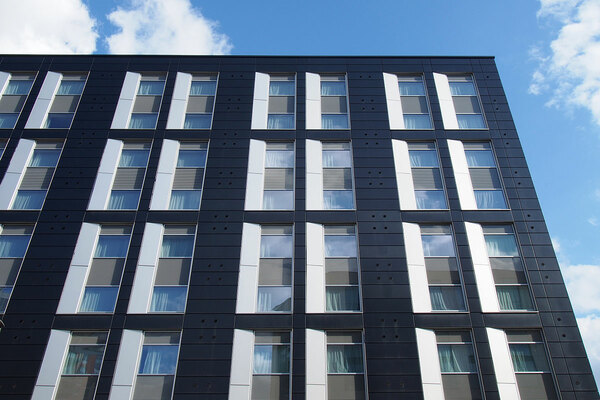 Groups representing thousands of tenants across the country have expressed outrage at government plans to offer loans instead of direct grants to residents facing bills in the tens of thousands of pounds to remove unsafe coatings from their buildings .
The government confirmed yesterday Inside the housing that it was engaging with the Treasury to determine options for loan agreements to support buildings of 11 meters and above that require remediation work.
However, groups representing tenants currently caught up in the siding scandal described the move as a "slap in the face" and called any plan involving loan deals "unacceptable and morally wrong".
A spokesperson for The Cladiators, the Manchester-based campaign group which represents more than 20 buildings shrouded in unsafe cladding systems, said: "A loan system is not enough for us, we don't even want to consider it a a solution because ultimately it is cost avoidance, not funding that we want.
The group, which has seen some of its members pay bills of up to £80,000, added: "We shouldn't have to pay for mistakes made by developers or building control."
---
---
Since the Grenfell Tower fire, unsafe coatings and other fire safety flaws have been discovered on hundreds of blocks across the country, with tenants often being handed bills for the remediation work.
The government has so far advanced £600million for the removal of Grenfell-style aluminum composite material (ACM) cladding from social and private residential buildings over 18m, but has not indicated its plan for the non-ACM buildings. Following the creation of the private ACM fund in May, Melanie Dawes of the Department of Housing, Communities and Local Government warned the Housing Secretary James Brokenshire that the fund "would not be repeated" for private blocks.
The UK Cladding Action Group, which represents tenants involved in the cladding scandal outside Manchester and has campaigned for the expansion of the ACM fund, said in a statement: "The loan scheme is a slap in the face for tenants.
"It is surprising that the government is even considering giving loans to tenants to pay to repair faults that innocent tenants did not help to create.
"Forcing tenants who already fear for the safety of their families and facing bankruptcy, with new loans, to fix a problem caused by a failure in building regulations, is unacceptable and morally wrong. ."
Confirmation that the MHCLG was considering loans came in a government response to calls from housing sector bodies to extend the ACM siding fund after new government advice earlier this week urged building owners to remove ACM coating from all buildings, regardless of size.
It was part of a series of fire safety changes announced by Housing Secretary Robert Jenrick on Monday. including the immediate creation of a building safety regulator and the lowering of thresholds for combustible materials and sprinklers to 11m.
Speaking in Parliament, Mr Jenrick said a number of building owners were removing cladding or offering arrangements to help tenants with these costs, such as low-cost or zero-rate loan schemes.
He added: "If the government can help with this I think they should as we want to see the coating removed as soon as possible."
Loans to cover the cost of the remediation works have already been offered by several landowners of affected blocks across the country. In February of last year, residents of New Providence Wharf in Poplar have been offered an interest-free bridging loan to help cover bills between £2,000 and £13,000 for each apartment.
Last month, Inside the housing reported that residents facing sewerage bills of between £15,000 and £25,000, were offered a loan that would allow them to pay the money interest-free over a period of five years.
For a tenant, this equated to a monthly payment of £320 per month to cover the loan.
Commenting on these loan repayments, The Cladiators spokesperson said: "We have seen some of our blocks already in loan deals, and in some cases they are facing bills of £400 a month.
"Where do you get this money? You don't eat?