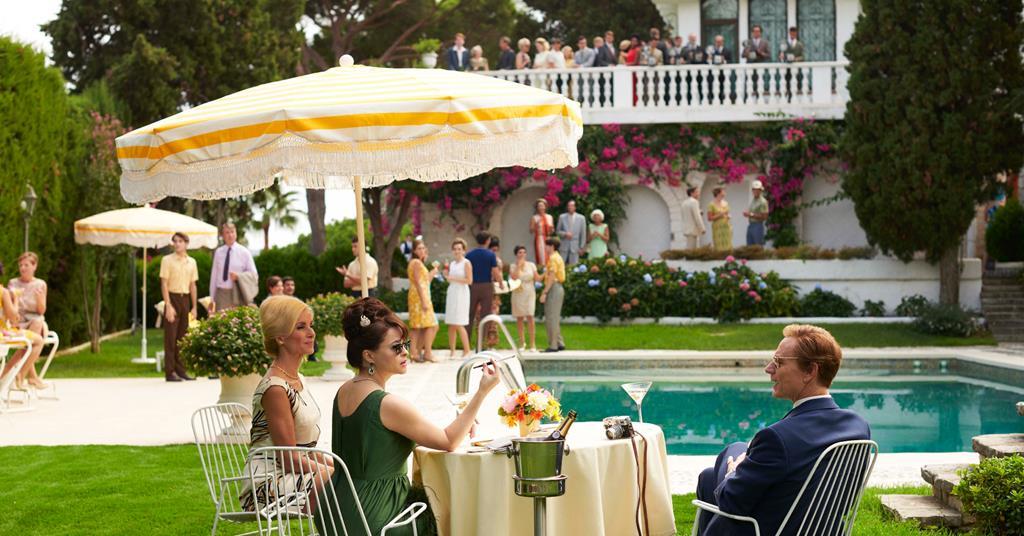 Spain has an abundance of diverse places. Its cityscapes range from medieval to Moorish, with architectural gems and radical contemporary designs, while its natural settings include deserts, lush forests and mountain ranges. Then there are the rocky coves of the Mediterranean and the sandy expanses of the Atlantic which are soaked in an average of 3,000 hours of sunshine each year – all connected by a reliable transportation network.
But such visual pleasures wouldn't mean much to international producers without the financial incentives that come with them. In May 2020, the government increased the existing tax deduction from 25% to 30% for the first $ 1.2 million (1 million euros) of local spending and to 25% (from 20%) by the following. The cap on the total tax allowance on a shoot has also been increased from $ 3.7 million (€ 3 million) to $ 12 million (€ 10 million).
There are regional variants: Navarre, a territory of Spain which has its own tax system, offers a 35% tax credit while the Basque Country offers a 30% tax credit (the incentive is applied without quota limit). In the Canaries, which also have their own tax rules, the discount for international productions is now 50% for the first $ 1.2 million (€ 1 million) and 45% thereafter with a ceiling of 21.9 million $ (18 M €).
The production boom in Spain is partly due to American streaming platforms, drawn to the country for its locations and also as a content provider for the vast Spanish-speaking global market. Netflix has chosen to base a European production hub in Madrid, and the streamer is making up for lost time due to pandemic containment in spring 2020.
Peter Welter, partner and executive producer of service company Fresco Film, says the company is busier than ever, working with Netflix on three English-language series filmed in Spain: the spy drama In From The Cold; the steampunk series That Dirty Black Bag, with Douglas Booth, Christian Cooke and Dominic Cooper; and the crime drama Top Boy. Fresco also recently worked with Sony on Uncharted, the Ruben Fleischer feature film starring Tom Holland, Mark Wahlberg and Antonio Banderas, and the German production Winnetou, produced by SamFilm for Warner Bros Germany.
"We didn't stop," Welter says. "I warned my team that we should take our time to rest a bit as I knew 2021 would be extremely busy. And now it's sold out. It will be a banner year for our company.
Once production resumed in 2020, Pedro Almodovar was one of the first behind a camera to direct the short film The Human Voice, starring Tilda Swinton, while one of the first feature films to return to business was the official competition. by The MediaPro Studio. directed by Mariano Cohn and Gaston Duprat and with Penelope Cruz and Antonio Banderas.
International films shot in Spain over the past year include Netflix's Red Notice, starring Dwayne Johnson, Gal Gadot and Ryan Reynolds, and the BBC and Amazon series The English, an epic western set in 1890 starring Emily Blunt , directed by Hugo Blick and produced by Drama. République in association with All3Media International.
The British see Spain double for the United States – and the country's versatile natural and cityscapes make it a great replacement for all kinds of places, a boon when Covid-19 restrictions continue to complicate global travel . For Netflix's The Crown alone, Spain has dubbed Australia, Mustique, the United States and Greece. "It's a rarity that we shoot Spain in Spain," says Mike Day, CEO of Mallorca-based Palma Pictures. "Most shows want to overtake Spain as an alternative destination. Requests can range from Syria and Afghanistan to the French Riviera.
The ambitions of the studios
In terms of facilities, the country still lacks a large film studio comparable to those in the UK or Germany. Carlos Rosado, president of the Spanish Film Commission, admits that it is "a chronic deficit, but digital technology has also had an impact on the design of the shoots and made the big studios less imperative".
Secuoya Studios in the outskirts of Madrid seeks to fill the void with its ambitious Madrid Content City project in Tres Cantos, an installation already housing Netflix's production center. Currently, the 22,000 square meter site includes five studios, production departments, offices and an auditorium. The next phase of construction, which is expected to be completed by spring 2022, will include five additional sound stages (one 2,000 square meters and four 1,500 square meters), more offices, services and a university campus.
In March, Prime Minister Pedro Sanchez announced a $ 2 billion (€ 1.6 billion) investment plan for the local film industry from 2021 to 25 to increase production, attract investments and international talents and to strengthen the presence of Spanish productions in the international market. Raul Berdones, president of Madrid Content City, believes that this improvement and the improvement in 2020 in the tax abatement will boost the sector. "We anticipate a quadruple in demand for international filming," he said.
However, one challenge that remains to be overcome is that stemming from Brexit: UK film and television producers are major customers in the Spanish film location industry and face greater logistical hurdles ahead of any scheduled filming. "We have to wait too long for the papers to be sorted by the consulate in London – the amount of paperwork and the cost of getting work visas to come and shoot in Spain could put some companies off," says Welter of Fresco Film. "Something must be done urgently. "
According to the Spanish Film Commission, measures have already been taken by the Spanish government to remedy these complications and facilitate the access of British teams to the country.