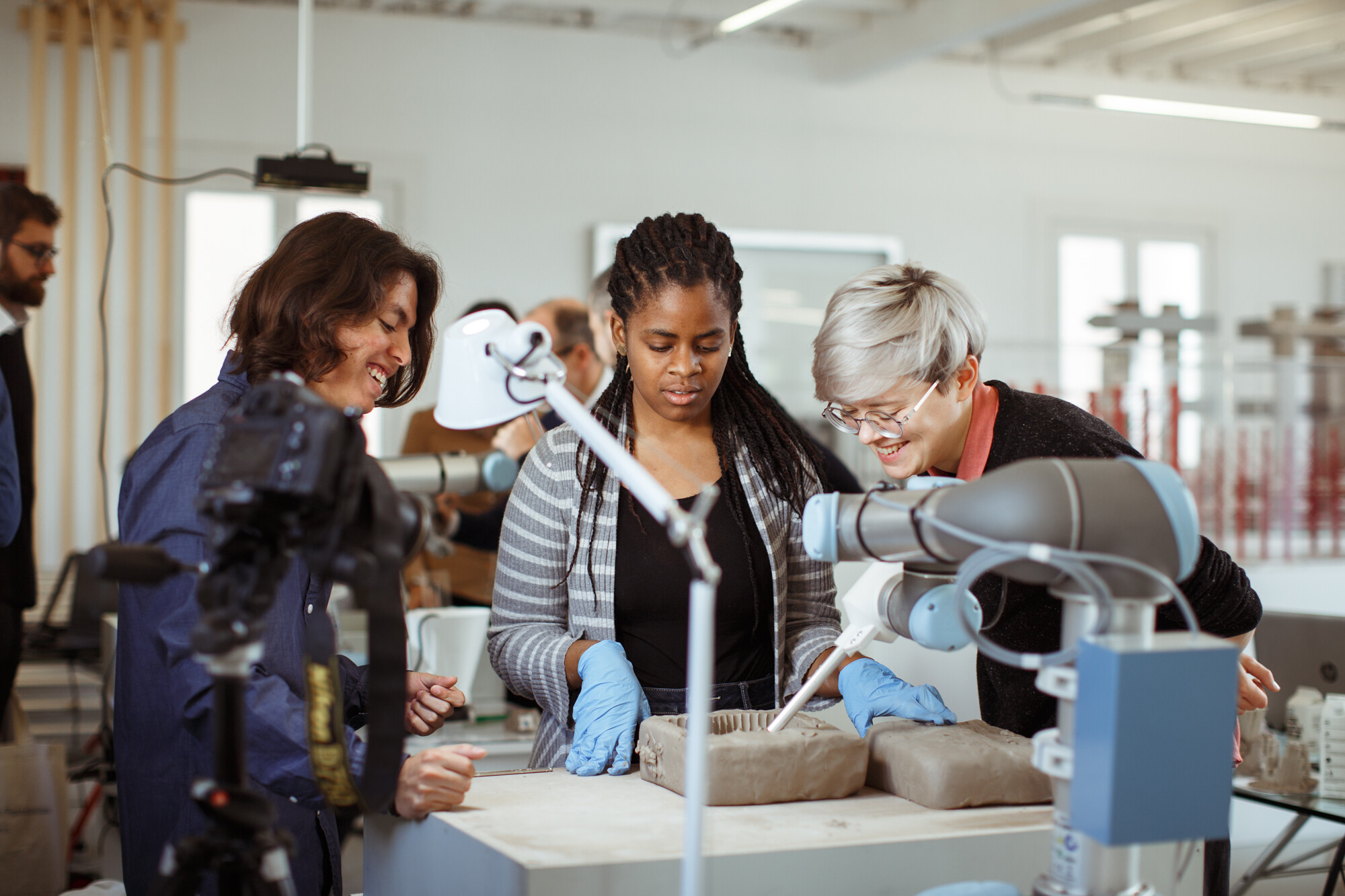 The first edition of the Norman Foster Foundation Sustainability Workshop will take place from October 18 to 22, 2021 with the support of the Rolex Institute.
"Most scientists agree that the dramatically accelerated pace of climate change requires that we design not only carbon neutral environments, but carbon negative environments," says the workshop mentor, Vishaan Chakrabarti. As he puts it, "It is increasingly clear that much more aggressive measures will be needed to prevent the average temperature of the planet from rising by less than two degrees centigrade, the point beyond which all species of the planet will be at extreme risk.
"This workshop will attempt to meet these formidable challenges using the methodology devised by two designers well ahead of their time, Charles and Ray Eames, who taught us to think in the 'powers of 10'. By bringing together leading experts from around the world in the fields of water, energy, materials science, robotics, the arts, architecture and urban planning, we have the intention to cross this scalar exploration with disciplinary expertise to seek answers around carbon negative colonies.
The Norman Foster Foundation's 2021 Sustainability Workshop will include seminars, lectures, private lessons and architectural tours. The workshop will consist of a five-day event led by Vishaan Chakrabarti, William W. Wurster Dean of the College of Environmental Design at the University of California at Berkeley and Founder and Creative Director of Practice for Architecture and Urbanism (PAU).
The academic body of the workshop covers a wide range of practitioners who work in different fields related to sustainability. This year's academic body includes: Jan Boelen, Artistic Director, Atelier LUMA, Arles, France; Frédérick Bordry, Former Director and Accelerators and Technology, European Organization for Nuclear Research (CERN), Meyrin, Switzerland; Marcos Cruz, Program Director, MArch / MSc in Bio-Integrated Design (Bio-ID), The Bartlett School of Architecture, University College London (UCL), London, United Kingdom; Jacqueline Glass, Associate Dean of Research, The Bartlett School of Architecture, University College London (UCL), London, UK; Guillaume Habert, Chair of sustainable construction, Eidgenössische Technische Hochschule Zürich (ETH Zürich), Zürich, Switzerland; Kieren Jones, director, MA Material Futures, Central Saint Martins, University of the Arts London (UAL), London, UK; Christoph Lindner, Dean, Bartlett Faculty of the Built Environment, University College London (UCL), London, UK; Henk Ovink, Special Envoy for International Water Affairs, Kingdom of the Netherlands, Rotterdam, the Netherlands; Gil Penalosa, Founder and President, 8 80 Cities, Toronto, Canada.
After reviewing applications submitted by hundreds of applicants from around the world, the Selection Committee awarded ten scholarships to students from the following universities and institutions: University of Innsbruck, Austria; University of Cambridge, UK; National School of Architecture (ENSA), France; University of Ferrara, Italy; Harvard University, United States; Politecnico di Torino, Italy; University of Kassel, Germany; Delft University of Technology (TU Delft), The Netherlands; Massachusetts Institute of Technology (MIT), United States.
Public debates
Date and time: October 19, 2021
12:30 p.m. to 2 p.m.
Location: Fundación Francisco Giner de los Ríos
Paseo del General Martínez Campos 14
28010, Madrid, Spain
With the participation of Vishaan Chakrabarti, Christoph Lindner, Frédérick Brodry, Jacqueline Glass, Guillaume Habert and Gil Penalosa, as good as Tim stonor as chairman of the debates.
If you would like to attend the above public debates, please register via Eventbrite.