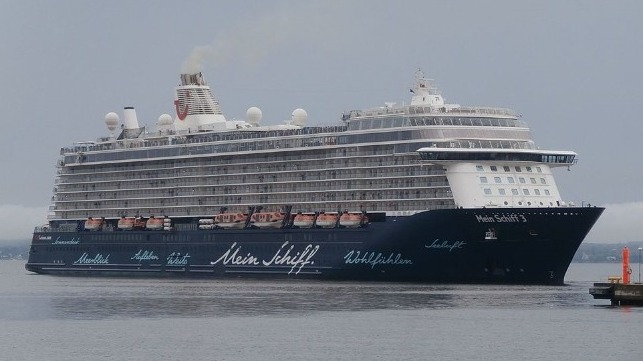 European travel and cruise giant TUI AG secured a $2 billion bridge loan from Germany's political bank KfW to lessen the impact of the COVID-19 crisis. The agreement gives TUI access to credit and cash totaling nearly $3.4 billion.
The loan will be provided through TUI's existing line of credit with its commercial bankers, and is still subject to their approval. The terms require TUI to waive the payment of dividends to its shareholders during the term of the loan.
In a statement, TUI noted that had it not been for the novel coronavirus, they would have been heading for a bumper season. Its bookings in January 2020 were the strongest of any month in the company's history.
"TUI is a very healthy company. We were economically successful before the crisis and we will be again after the crisis. Our business model is intact and we have more than 21 million loyal customers. However, we are currently facing unprecedented international travel restrictions. As a result, we are temporarily a company with no product and no revenue," TUI CEO Fritz Joussen said in a statement. "The KfW bridging loan commitment is a first important step for TUI to succeed in overcoming the current exceptional situation."
Like most companies in the industry, TUI has suspended nearly all cruise, hotel, flight and tour operations due to the risk of the novel coronavirus spreading. On Wednesday, it told UK customers it would cancel its Marella cruise vacation until May 31 and delay the launch of a river cruise offer until November 26.
"We are constantly monitoring the situation and will resume taking people on vacation as soon as we are able to do so. At this stage, no one can accurately predict when this will happen," the company said.
Along with Royal Caribbean, TUI AG owns half of TUI Cruises, which competes with Carnival's AIDA brand in the German cruise market.