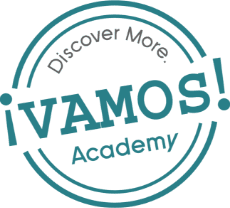 Toronto, Canada – July 6, 2021 – Vamos Academy is a language school abroad specializing in teaching Spanish and English in a friendly, professional and "green" environment. Unlike all other language schools, Vamos Spanish Academy has made 'going green' a priority for all of its offices around the world and hopes to expand its commitments to make the company carbon neutral by the end of 2022.
As part of its "green shift" initiatives, Vamos Spanish Academy has implemented a variety of sustainability measures ranging from using solar power in some of their schools to customizing educational materials that minimize paper use, only use double-sided printing and recycled paper. In order to encourage students to go green, Vamos Academy is implementing a complete digital transformation to move everything to the cloud, allowing students and teachers to interact online without using paper.
In addition, Vamos Academy has turned to the use of more innovative techniques to reduce its local impact as well. In an effort to reduce and reuse, water from air conditioning systems is piped down toilet pipes, where it is used to flush the toilet!
Vamos Academy is a comprehensive Spanish school with offices in Toronto, Ottawa, Montreal, Miami, Milwaukee, Sacramento, Buenos Aires, Lima, Santiago Chile, Montevideo, Mexico DF, Barcelona, ​​Madrid, Seville, Valencia and London United Kingdom .
For more information about our Spanish courses, please visit:
Buenos Aires http://www.vamospanish.com
Toronto https://vamospanish.com/toronto/
Ottawa https://vamospanish.com/ottawa/
Montreal https://vamospanish.com/montreal/
Mexico https://vamospanish.com/mexico/
Barcelona https://vamospanish.com/barcelona/
Madrid https://vamospanish.com/madrid/
Valencia https://vamospanish.com/valencia/
Seville https://vamospanish.com/sevilla/
Santiago Chile https://vamospanish.com/santiagochile/
Lima Peru https://vamospanish.com/peru/
Sacramento https://vamospanish.com/sacramento/
London https://vamospanish.com/london/
For more information on our English courses, please visit:
Santiago Chile https://vamospanish.com/ingles-santiago-chile/
Lima Peru https://vamospanish.com/ingles-lima/
Barcelona: https://vamospanish.com/ingles-barcelona/
Madrid: https://vamospanish.com/ingles-madrid/
Buenos Aires https://vamospanish.com/ingles/
Media contact
Company Name: Vamos Spanish Academy
Contact person: Alex Cotonat
E-mail: Send an email
Call: + 1-888-808-1242
Address:Viamonte 1516
City: Buenos Aires
Country: Argentina
Website: https://vamospanish.com